At Third Day, we are committed to producing quality cattle for the registered seedstock producer and quality replacements for the commercial producer.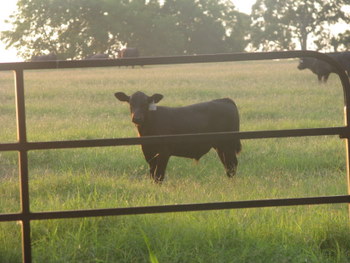 We have put an emphasis on structure, growth and maternal traits in our females. TDR is home to 3 out of the top 10 herd sires in the entire Brangus breed: John Wayne 44L, New Direction 000M24 and Tank 165N3. These outstanding Herd Sires are producing efficient, high-volume cattle.
Consistent, long-term breeding decisions can be made by very few in this business. Anyone can breed Brangus cattle, but very few can breed them well and for the next two or three generations of that cow family. Mound Creek Genetics and Tracy Holbert changed all of that for us at TDR. Today we're producing better cattle and the numbers are supporting the same. We continually rank extremely high in breed sales being judged by peers and non-peers alike. I say all of this to make this point:
There are some things you don't have to know exactly how it works. The main thing is that it works. While some people are studying the roots, others are picking the fruit. It just depends which end of this you want to get in on.
Make the decision early to build your herd with proven, quality genetics. We hope you'll give us a call and stop by soon!