Click on link below for Directions:
See how much money one customer saved by switching to higher quality hay.
Coastal Bermuda Horse Hay for Sale in Texas
Irrigated, fertilized, barn stored quality Coastal Bermuda hay... Since 2003, we have supplied the Brazos Valley and surrounding area with high-quality hay.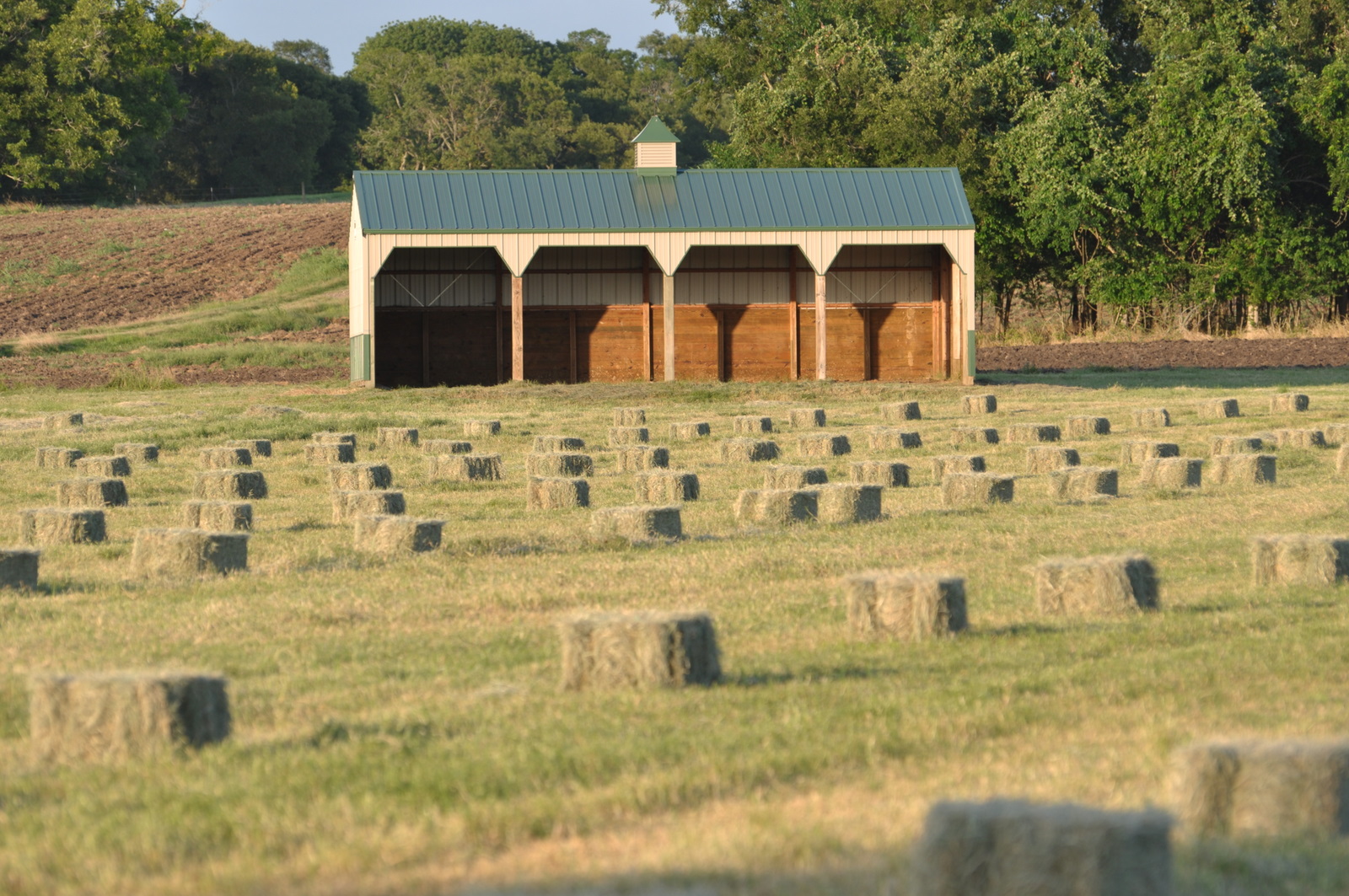 All our hay fields are under irrigation.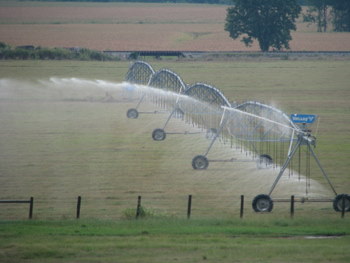 Our hay is constantly sent for quality testing and averages 14% crude protein to the bale. Producers Co-Op takes samples and sends them off for testing after each cutting.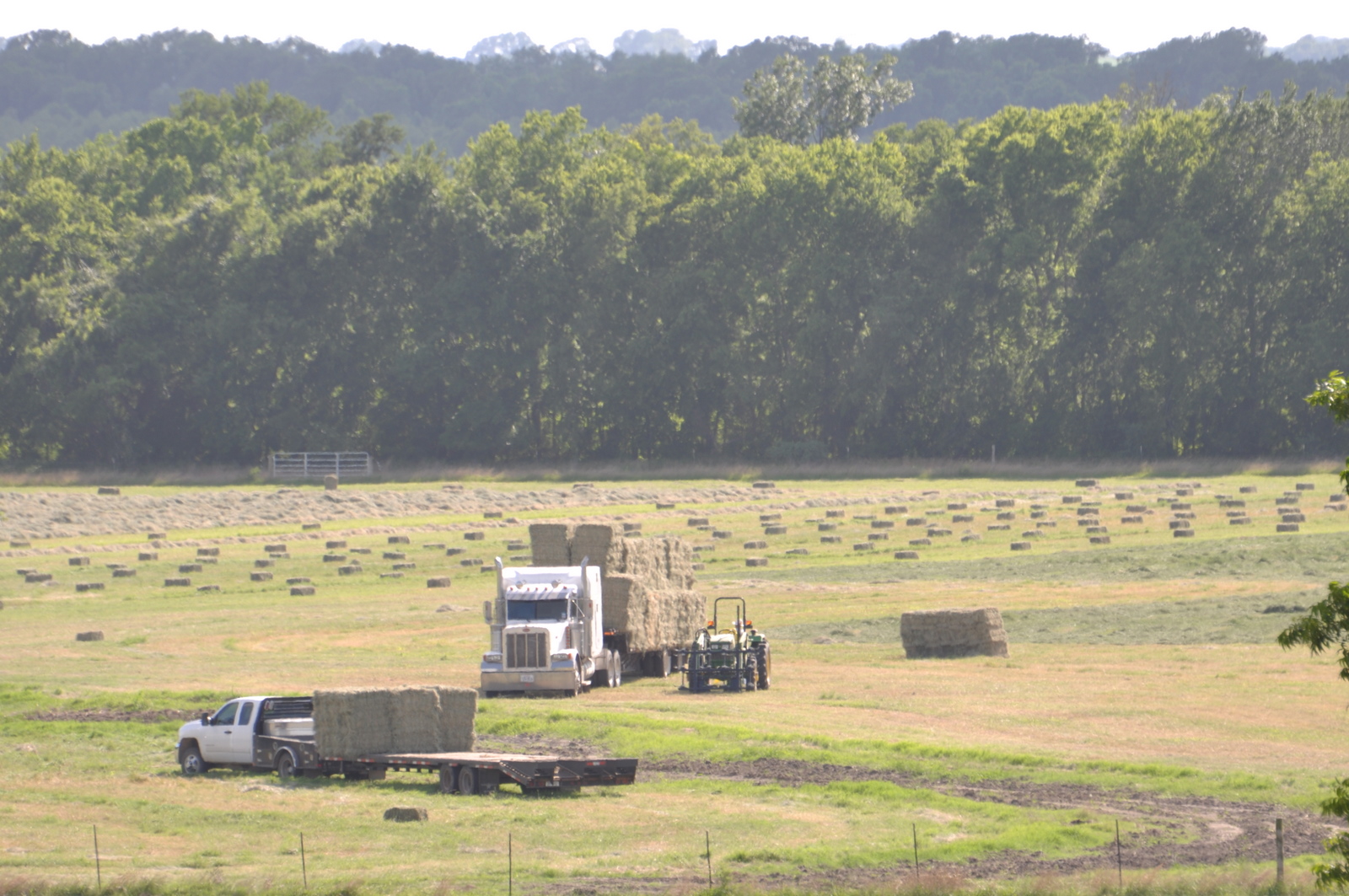 When you do the math, that "cheap" hay costs us all more money in supplements! It is more expensive to buy hay and supplement your livestock then it is to just feed them quality hay! A lactating female requires 12-14% crude protein in her hay just to maintain body condition in normal conditions. Poor quality hay is one reason so many females come open after spring breeding. When they have been fed poor hay with low protein levels all winter, the last thing their body wants to do is fertilize an egg.
Every crop is fertilized before receiving irrigation.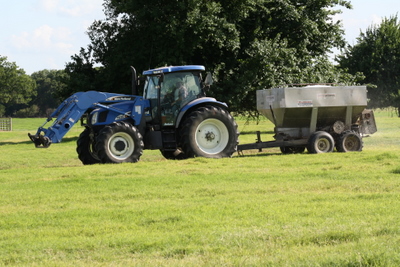 And within an hour of being baled, our square hay is immediately barn stored to protect it from the damaging sun.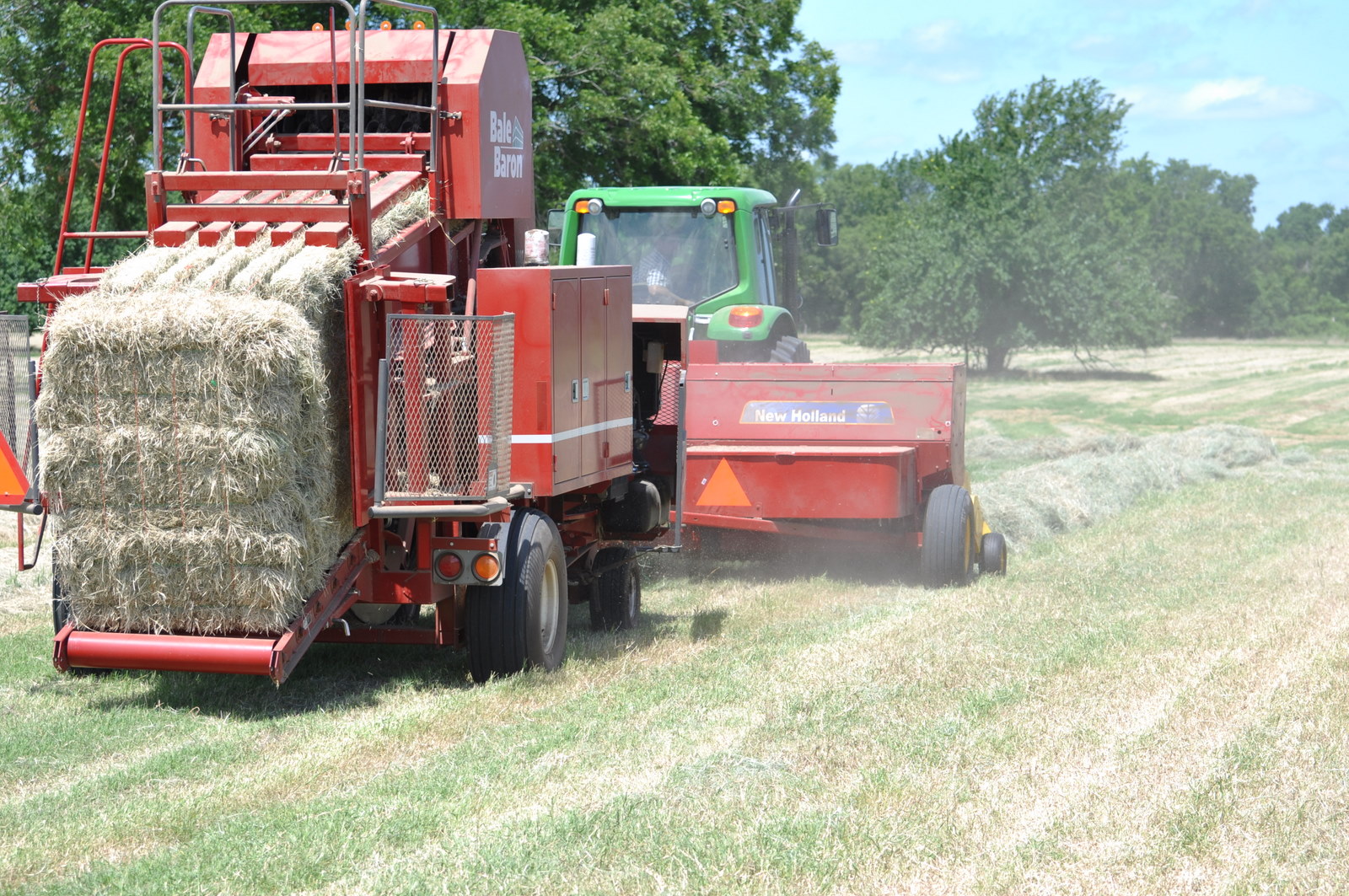 Our desire is to provide high quality nutrition at a competitive price for our fellow livestock producers and we look forward to doing business with you!
This is why you should buy your hay from us:
"I would like to thank you for the great service and support you have exhibited. As you know, I am a small cattle producer with 200 commercial cows and I have been trying to find a source of quality hay for years. The delivery and quality of the hay has been, beyond question, the best I have experienced. My wife and I try to keep the cattle in as good a conditions as possible, knowing that this will produce better calf crops and winter feeding quality feed stuffs is extremely important. I would like to share some information with you and other interested producers on how quality directly affects the bottom line. We keep supplement out year round and this is a fairly large expense. We use a 35% syrup and our tab for last year using regular "gut wadding" hay was $5512.50 for the months of November through March 2010. This year's cost so far, since starting hay deliveries from you in December, has been $1662.50 and the tubs are still half full at the moment. The difference has been rather shocking and as my Uncle always told me "If you will just listen, the cows will tell you everything you need to know." They seem to be telling me that if I would just feed them the good stuff , they will save me some money. I am definitely listening." Thanks again for your help and I have finally found someone who can delivery quality Hay!!!!!!!!!!!!!!!!!!!!!!! - Jim and Lorea Cobb